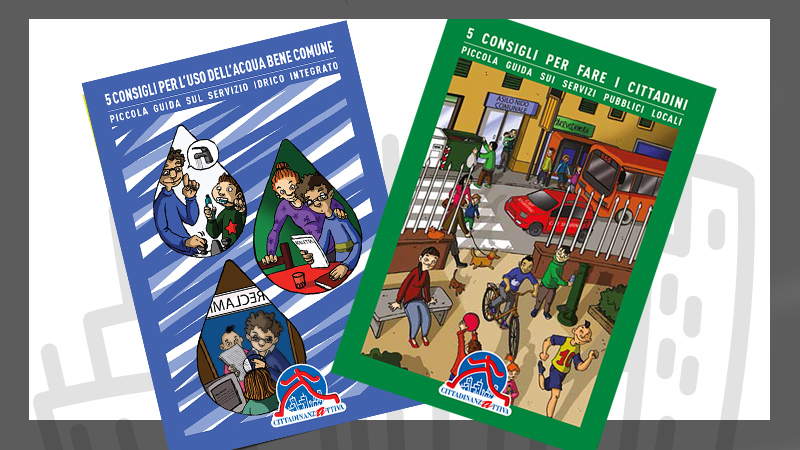 On average, an Italian citizen consumes around 175 liters of water per day. Although it is decreasing, it is still high compared to the rest of the European Union. This is why it is essential that each citizen adopts a more responsible and conscious behavior towards water resources, but it is equally important to provide citizens with quality services that will enable them to meet their needs.
The water services and other public services (particularly transport and waste), are characterized by several criticisms: lack of involvement and participation of citizens in the definition and in the assessment of the services, as expected by the Italian law
Old infrastructures and inadequate management of the services are responsible of the hardships incurred by citizens. Some of these hardships are: contaminated waters, no proper sewage treatment, rising prices for a service which works intermittently, etc. On top of all this, an average of 33% of the water is lost due to faulty pipelines.
For all these reasons, Cittadinanzattiva has organized for the whole month of March, over 200 initiatives in every region of Italy. Furthermore, the initiatives revolve around two key days: the European Consumer Day (16 March) and World Water Day (22 March). If you would like to get involved in the initiatives:
The initiatives are part of the activities under the project "Consumers in the network: give strength to our rights" created by Cittadinanzattiva in collaboration with Adiconsum, Associazione Utenti dei Servizi Radiotelevisivi, CTCU and funded by the Ministry of Economic Development.